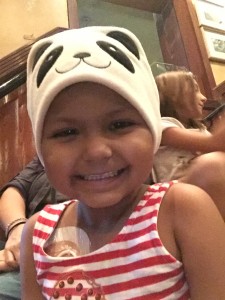 222 days of this year have passed and we have been in New York City for 117 of them!! Wow!
Charlotte did well with her scans, she did all of them without sedation. Now we wait for the final readings on them. Her bone marrow sites are the sorest they have ever been, hopefully they got a good sample! Sweet girl was so upset with me for letting them give her the sleepy medicine 🙁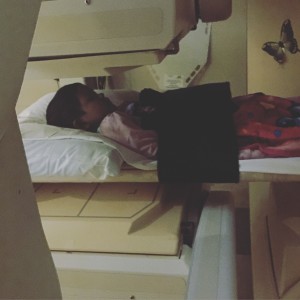 Shortly after her biopsy, we packed our room and headed home. A lot of things sure do accumulate over a month!! We went there with one suitcase and came back with a luggage cart FULL!
We were able to spend a lot of time with friends on this trip. It always makes the long stay easier when we have company at dinner time or someone else at the hospital.
This past weekend my mom took us to see the Rockettes, what a wonderful, entertaining show! Even Eleanor sat through the entire thing! We took pedi cabs back to the hotel and Charlotte was grinning from ear to ear. She thought it was the coolest thing
We are all excited to be able to spend the next couple of weeks at home as a family. It's definitely hard being apart.
Thank you for all of your constant prayers, we feel them and believe they are working. Once final scan results are in, I will let you know!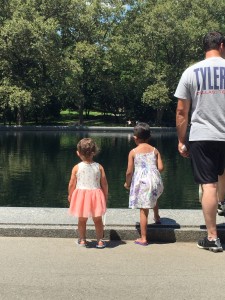 The light shines in the darkness, and the darkness has not overcome it. (‭John‬ ‭1‬:‭5‬ NIV)