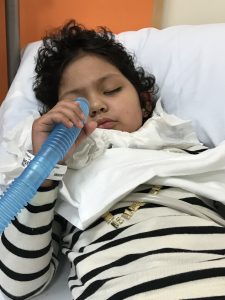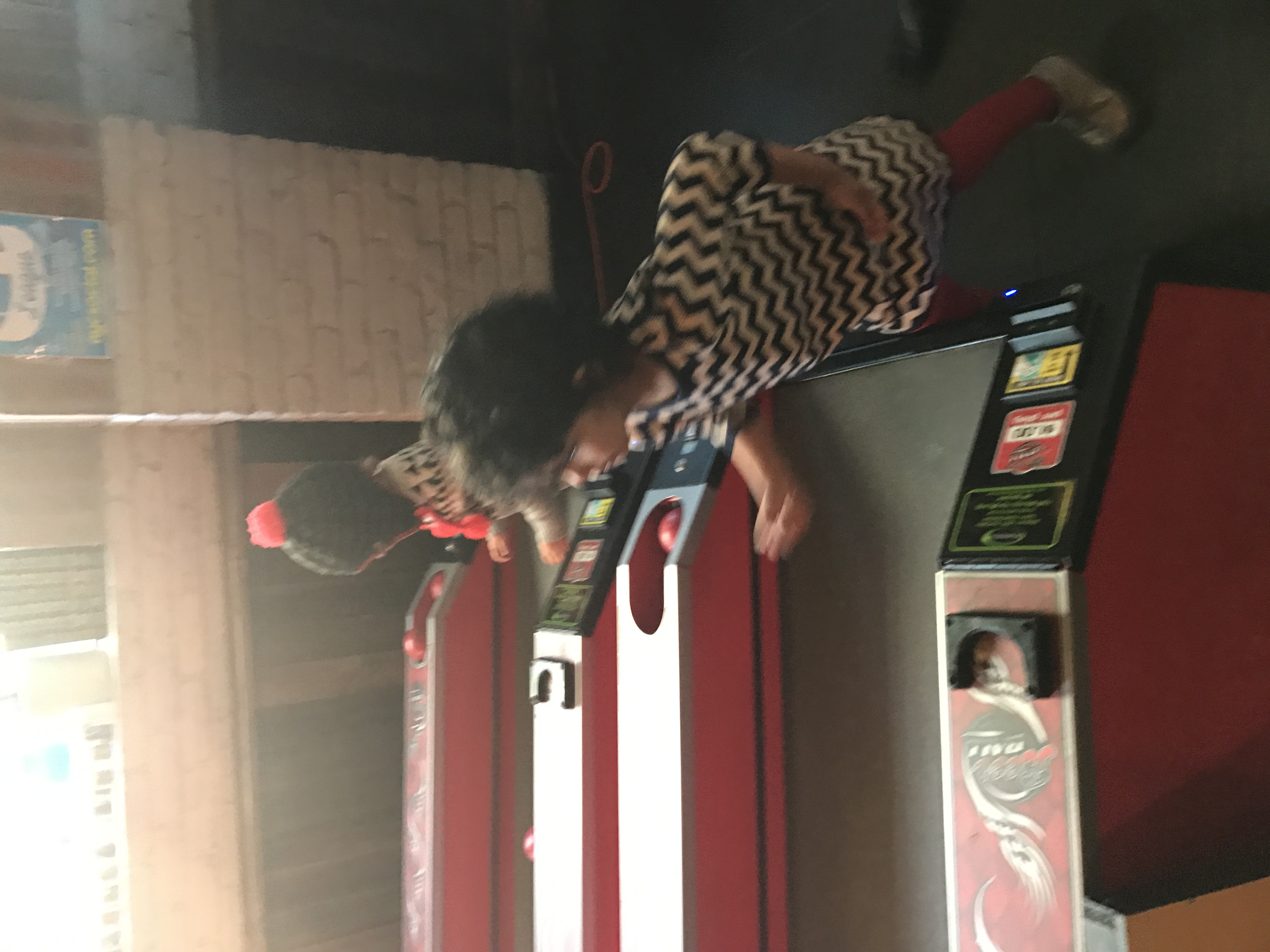 Charlotte finished off her 9th round of hu3f8 on Friday. She has lots of pain with high blood pressure and minimal sleep. Since January 2nd, Charlotte has had a cough. When we arrived to the hospital on Monday, they swabbed her and we learned she had Parainfluenza and Coronavirus. Unfortunately, these are both viruses that can not be treated. Luckily, by the end of the week, her cough had subsided and she seems to be on the mend.
I am hoping they will reswab her and she will be able to end her isolation time. One of her favorite things about New York is seeing her friends. Unfortunately, on this trip we have been stuck in our room and in a private room at the hospital. She loves the playroom and school at the hospital but hasn't been able to participate.
I am always amazed with our four year old. Even though I feel terrible about keeping her from these things, she understands. She knows she has to stay away from everyone, that she can't use the public bathroom, that she must wear a mask. She knows that doing these things may get another child sick and she"doesn't want anyone to get her germs." She doesn't ask why or complain.
On Thursday she had a brain and an orbital MRI, on Saturday she had a MIBG scan. Monday she will have a spinal MRI and a CT scan and on Tuesday she will have a PET scan as well as a bone marrow biopsy. Then, God willing, we will head home!!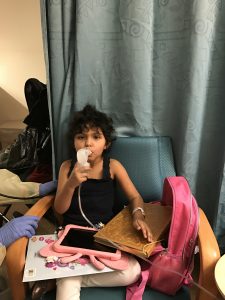 Please continue your prayers
Please pray for
Her immune system to grow stronger
For her scans to show zero growth
A safe trip home
Her miracle
Praising God
For treatment options
For getting Charlotte through another week
For love and support
Safe travels
"It is of the Lord's mercies that we are not consumed, because his compassions fail not. They are new every morning: great is thy faithfulness."
‭‭Lamentations‬ ‭3:22-23‬ ‭KJV‬‬