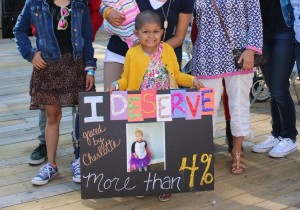 I know everyone has been eagerly awaiting scan results, I was too. I was just so ready to shout it from the rooftops!
Unfortunately, Charlotte's scans are not as we had hoped. Her CT scan showed minimal growth in two spots near her ribs and 1 spot near her spine, this news was a punch to my stomach. I don't know what to think, how to feel, or what to do. I was so certain that this treatment would finally be the ONE, it wasn't.
Maybe I put too much hope in this.
Even with this news, I can't help but look at my darling daughter and feel peace. She is happy right now. Full of energy and feeling great. I know God is giving us all of these wonderful, happy times and I can only pray they will continue,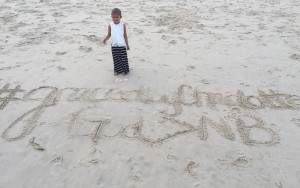 The doctors have discussed Charlotte's case at the tumor board. The growth isn't enough to disqualify her from her current trial or to even be considered a progression. (PRAISE GOD) More good news is that the left side of her bone marrow is clear while the right side is showing ganglio or matured disease!! Thank God!
Even though this antibody hasn't cleared her yet, it's doing enough for her to continue with this treatment.
We will do a spinal MRI and PET scan to get a closer look at the growths and come up with a plan. This may include surgery to remove 2 ribs and radiation, surgery to remove the soft tissue disease and leave the bones (source of the disease) and radiation, or radiation alone.
We are home for now and will return to NYC in the beginning of July.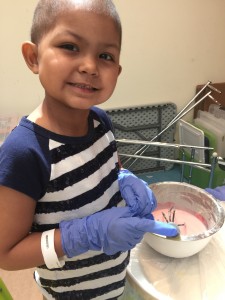 Enjoying polenta cake with Karma
Thank you for your support and continued prayers, please don't ever stop!
Please pray for:
Wise decisions from the doctors
Clear guidance for us as parents
Charlotte's friends who are battling this monster
The new growths to die
Charlotte's miracle
Praising God for
A weight gain of 5+ pounds
Your support
A good bone marrow report
List of treatment options
Charlotte's happy times
"Did I not tell you that if you believed, you would see the glory of God?" John 11:40-This is when Jesus raised Lazarus from the dead, one of his many miracles that he has performed. We are believing!
"Find rest, O my soul, in God alone; my hope comes from him. He alone is my rock and my salvation; he is my fortress, I will not be shaken." Psalm 62;5,6
This is RJ, their family is very dear to us. I ask that all of you pray for him.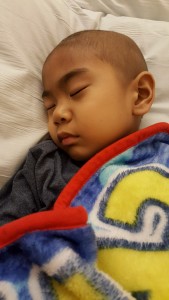 This monstrous cancer is taking over and he NEEDS his miracle NOW more than ever!!
We love you Sy family!!