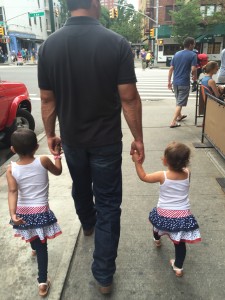 We are back in New York. This time our whole family is together. Treatment doesn't start until Tuesday because of the holiday. All year Charlotte has been asking for fireworks, I'm so excited to show her the BIG firework show that Macy's will be doing. I have a feeling, no other show will be the same! The NYPD will be BBQING and escorting the entire Ronald McDonald house for a front row view of the show!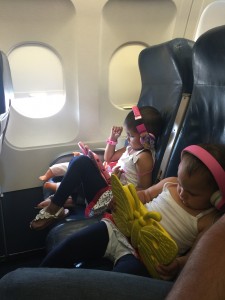 Charlotte is doing wonderfully. She is full of energy, playing, eating, laughing. She has been around friends and lots of "new" cousins. She never dreads or asks "why" we have to go back to New York. I'm grateful for that!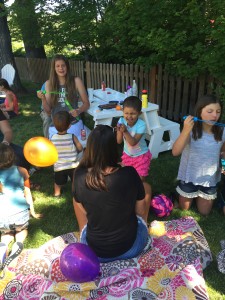 This trip, her main concern is to see her friend Karma and give her the gift she picked. Unfortunately, Karma is in isolation due to C-diff and a staph infection (common with children receiving chemo) so it will be a little longer until she can deliver the gift. Please pray for Karma, right now, as you read this. Pray her CT will show stable results. Pray for an amazing plan to heal our sweet sweet friend.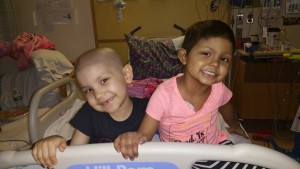 Charlotte will have treatment Tues, Wed, and Friday with a spinal MRI on Thursday. We also meet with the radiologist to see her suggestions. Next week, Charlotte will have a PET scan.
I'm not really sure how long this trip will be. I'm hoping it's a short one but we know there is a BIGGER plan.
Happy Indepence Day!
Please pray for:
our friend Karma
charlotte to respond well to treatment her upcoming scans
calm nerves doing the MRI as she will not be sedated and its roughly 45 minutes
more federal funding to help find cancer medicines made for children
Charlottes miracle!!
Praising God for
our family being together
the generosity of the NYPD on this holiday away from home
a personable oncologist who emails me during her vacation
a safe trip to the city
all of those who love and pray for our family
another 4th of July with my sweet girl
"For God hath not given us the spirit of fear; but of power, and of love, and of a sound mind."
‭‭2 Timothy‬ ‭1:7‬ ‭KJV
"Do not boast about tomorrow, for you do not know what a day may bring."
‭‭Proverbs‬ ‭27:1‬ ‭NIV‬‬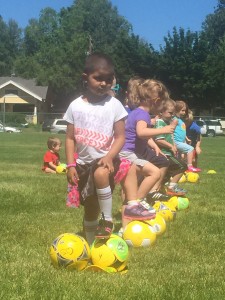 For quick updates you can follow Charlotte's face book page Graced by Charlotte