Charlotte's 8th round is finished! 8 rounds, we feel like pros at this, but EVERY SINGLE round of treatment is different. It brings on different side effects, different areas of pain, different lingering affects. Antibody/Immunotherapy, turns on all of the nerves in Charlotte's body to fight the cancer. To relieve some of the pain she is given dilaudid (stronger than morphine) which knocks her out and she usually forgets that she ever had such a painful experience.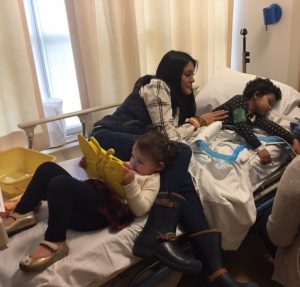 This past week, she recovered quickly Monday and Wednesday. She was in pain but it was under control faster than normal. Monday night she started coughing, it was a dry constant cough. A cough is a common side effect amongst children receiving this treatment.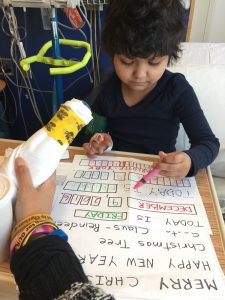 Friday, the pain was more intense. It could have to do with the buildup of medicine in her body, as the other days stay in her system or just that it was a more intense side effect. She screamed the loudest I have heard her scream so far. Her neck hurt all the way around, along with her stomach. We piled ice packs around her to help with the pain.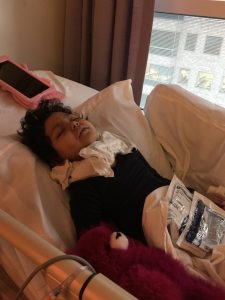 She needed 3 pain rescues of dilaudid, and the max dose of oxycodone after. She was also swabbed to make sure this cough was a side effect and not a sickness. She tested positive for rhinovirus aka a common cold. Although this is not a big deal, it is a big deal to our surroundings and the other children fighting for their life. When walking through the house or hospital, Charlotte must wear a mask. At the hospital she was also in isolation, the nurses and doctors wear gowns, gloves, and masks. She is not allowed in any common areas and remained in our room. Oh how hard that is for a 4 year old! On a positive note she said she feels fine and her immune system will hopefully kick it soon!! Monday she said she felt fine and her cough was gone.
I apologize for the lack of updates!! I have sat down multiple times to write and something always interrupts me! If you have a Facebook, be sure to follow Charlotte's page by liking it. I am able to update with a quick sentence or picture much faster. With the holidays and getting ready for them, it makes time zoom by us!!
Our next trip is scheduled for January 8th, she will complete round 9 of antibody and the following week she will have a full set of scans. Whatever the reports say will determine Charlotte's next step in treatment.
I sincerely appreciate all of your thoughts and prayers. Charlotte has been doing wonderful and we firmly believe it is God answering our prayers, YOUR prayers. Thank you!!!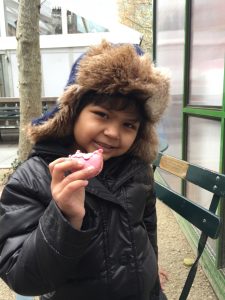 We have a full schedule of Christmas fun coming up with friends and family! This time of year is always so wonderful to see and hear.
Please remember the children who don't get to be at home, the ones that will spend another holiday in the hospital receiving treatment. Keep them and their families in your prayers. We are so fortunate and blessed to be able to be together.
If I don't have the chance to update before, MERRY CHRISTMAS!! We are so grateful for you and your constant, consistent prayers!!!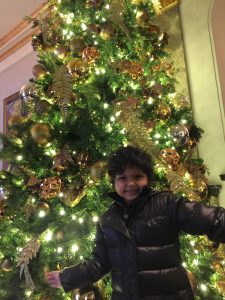 Praising God for:
Charlotte's happiness and strength
Our friends and family
Jesus' birth and His constant grace
Our family and time together
Praying for:
Safe travels for everyone
Our friend Rhyan and she begins a new treatment
Our local friends, the Carrion family who just got devastating news about their son Tristan
Those families that will spend their first Christmas without their precious children
Charlotte's miracle
This verse is one that I pray Charlotte is able to share in 20 years when she gives her testimony!
"However, I consider my life worth nothing to me; my only aim is to finish the race and complete the task the Lord Jesus has given me—the task of testifying to the good news of God's grace."
‭‭Acts‬ ‭20:24‬ ‭
"Humble yourselves, therefore, under God's mighty hand, that he may lift you up in due time. Cast all your anxiety on him because he cares for you."
‭‭1 Peter‬ ‭5:6-7‬ ‭NIV‬‬