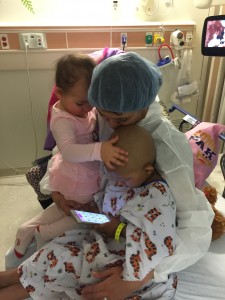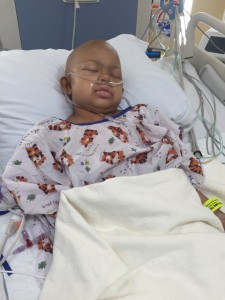 It's been so long since an update!! Surgery was a success!! They were able to remove her left adrenal gland and entire tumor. Along with that, 4 lymph nodes, and a small piece of the liver.
Pathology came back as approximately 50% of the tumor was calcified!!! All 4 lymph nodes were also dead!! Her liver was clear! Praise the Lord!! What great news!!
Charlotte's surgery lasted 4-5 hours, it was a little longer than they expected. The incision is about 8inches up her side but is very clean and healing nicely. The first day was tough on my heart. She was asleep most of the day and very swollen. Saturday she woke up wanting to eat and walk around.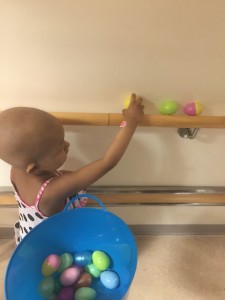 Sunday, she did the Easter egg hunt on the inpatient side. She was so excited and it was a great way to get her moving and reaching without pushing her. I was so amazed with her recovery as were the doctors and nurses. On Monday, just 3 days after surgery, the surgeon cleared her for discharge but because of how late in the day it was, we stayed until Tuesday morning.
On Wednesday, they started a round of low dose chemo, in hopes to kill any cells that were disrupted during surgery. This is Charlottes 10th round so far and runs over 5 days. She has had this combo twice before, at the end of last year and she sailed right through it with minimal side effects. This time, it wasn't so easy. Poor Charlotte couldn't distinguish nausea from surgery pain. They expected constipation from surgery and the pain meds, but this chemo is known to give AWFUL diarrhea. Her little body didn't know what to do! She was extremely lethargic, didn't want to eat or walk, she just slept. Of course with just having surgery she needed to walk and reach, to blow bubbles or fill her lungs with air and what a feat that was! But with a little time and alternating meds, we were able to get there! She is still sore and very cautious with movement, but is definitely moving in the right direction and healing nicely.
While anticipating our next step in treatment, we received the exciting news that we could come home for a couple of weeks before scanning!! Oh what a joy it's been!! It's the happiest I have seen Charlotte in a long time. We are all enjoying our own beds, having water pressure lol, and being together as a family!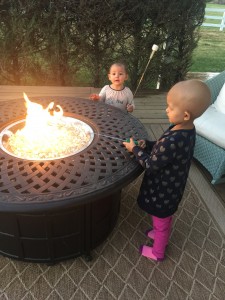 We made it home just in time to celebrate Charlotte's 4th birthday! We had a small party with family, a large cake(of course) and it was perfect! She loved it all!
We will be headed back to New York next weekend and our stay will be for 2-3 months. We will scan the first week and then began the NK trial.
Praising God for
calcification
a successful surgery
an easy recovery
being able to come home for a little bit
our family
Praying for
CLEAR SCANS!
less pain for Charlotte
remaining healthy
our friends who are fighting the same monster (In just the last week we have been hit with bad news from multiple families. Please pray hard for them!)
peace for our family
guidance
Charlotte's miracle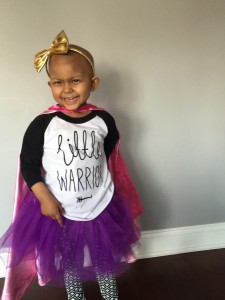 "But without faith it is impossible to please Him: for he that cometh to God must believe that He is, and that He is a rewarder of them that diligently seek Him." Hebrews 11:6
"And if the Spirit of him who raised Jesus from the dead is living in you, he who raised Christ from the dead will also give life to your mortal bodies because of his Spirit who lives in you."
‭‭Romans‬ ‭8:11‬ ‭NIV‬‬