---
Well, we have finally made it to New York!!
It was not without quite the ordeal. We usually fly out on the first flight at 5:45, which means we need to arrive at 4:45 and I'm up by 3:30. Today, we got to the airport to find out our flight is delayed by 30 minutes. No big deal, I just needed to change our connecting flight in Denver. DONE! Then we are informed it's a 5 hour, then 7 hour delay due to mechanical difficulties. Ok, it happens but there is no other way to get us into New York before Monday morning when treatment starts. I start panicking and find a flight on Alaska. My struggle with Alaska is the 5 hour flight from Seattle with two kiddos, alone! I booked it anyways, we have to get there. I was able to get a full refund on our United flight (praise God)
So we got to go home, take a little nap, and rest before heading back.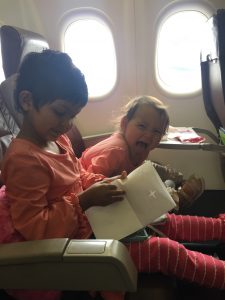 The plane from Redmond to Seattle is a little one, so the girls sat in a row by themselves. Eleanor fell asleep as soon as we took off, that made it a little easy! The next obstacle were our seats. There were no seats together and while I would have LOVED a 5 hour break, others may frown upon that. Lol. They were able to get us together in one of the back rows. Before we started to taxi, Charlotte was asleep! Poor baby had been up since 4 am and we got on the plane at 3:45 pm. Both girls fell asleep for the first two hours and I was thanking Jesus.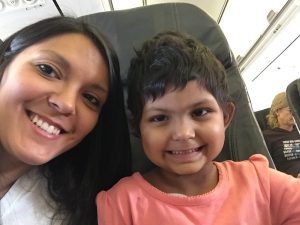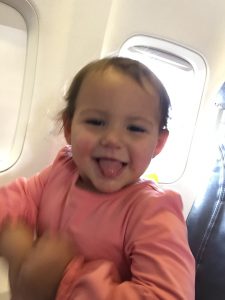 We packed lots of snacks and downloaded new movies on the iPad. Although they each had their moments, and a few times  I thought I may go crazy, they did amazing!
11:53, and we are finally in New York, about 50 minutes from the hotel. Anxiously awaiting a cozy bed, joining my mother and sister, and most of all, REST!! Tomorrow is an early morning and the first day of round 6 humanized antibody. Pray for an easy day with controlled pain and a quick recovery!
Praising God for:
safe travels
the blessing of family
good girls during a long day of travel
the funding for this trial Charlotte is in
Praying for:
an easy and quick week of treatment
rest
Charlottes miracle
"Be joyful in hope, patient in affliction, faithful in prayer."
‭‭Romans‬ ‭12:12‬ ‭