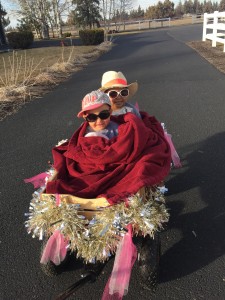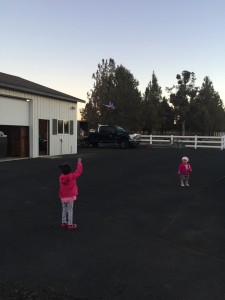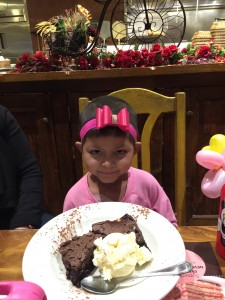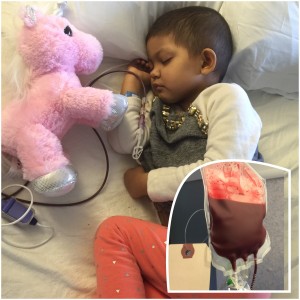 It's almost been 4 weeks of time at home! Oh what a joy it's been!! Yes there have been a few bumps, but when the day is done, what a blessing!!
Since being home, Charlotte has needed 2 red blood transfusions and 3 platelet transfusions. Even with her nightly shots of GCSF we cannot keep her blood counts up. It's a tough thing to swallow but definitely worth it if the treatment is working!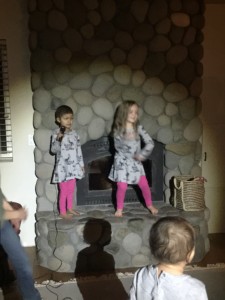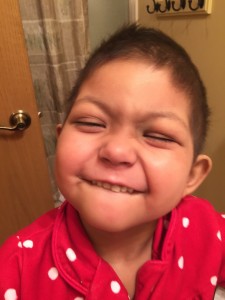 We have been able to see a few friends and family, cautiously exposing Charlotte. At times, it's tough. Before cancer became a part of our every day, we were a busy family. Charlotte had swim 3-4 days a week, gymnastics, and lots of play dates. We went to a park every chance we had, the library for reading time, and yummy breakfast dates. Charlotte has never known what it was like to be a home body. When she asks to go to swim or gymnastics, to her friends house, or even just to Target, it kills me to tell her no. One day, I pray, we will be able to resume with the activities she once loved and I enjoyed watching.
Before Charlotte was diagnosed, one of the main signs were her eyes. They were first swollen, then they bruised, like someone punched her. They are called "raccoon eyes." Since treatment, she hasn't had anymore bruised eyes. Two weeks ago, I noticed both eyes were swollen. I tried to pass it off as a build up of fluid from her laying down. But the next day, her left eye had some bruising. Naturally, I FREAKED out. I started contacting the doctors in NY and Portland. I knew we just had stable scans less than a month ago but I was struggling. The doctors assured me it isn't progression but have ordered an orbital MRI, for my sanity when we go back for scans this week.
We head to New York early Tuesday morning. We have scans on Wednesday, Thursday, and Friday. These scans will determine if Charlotte's previous treatment, MIBG therapy affected the cancer. After we receive the results, we will learn the next step.
We are hoping to go to Brooklyn over the weekend to check out Coney Island and the aquarium. I always try to include fun things in our visits.
This will be Charlotte and my first trip without Eleanor.  We feel like the hustle and bustle of the big city as well as the hospital time is best without a curious 1.5 year old. We have plenty of help for her at home. This will be my first time away from her. We have never been apart for  more than 24 hours. I'm already having a hard time. Even watching her sleep is easy to do when I'm exhausted.
I often times wish I could hug each and every one of you. I am so grateful, WE are so grateful for your faithfulness to our family. Your prayers and words are everything! I have had many people come up to me, in stores, restaurants, and parking lots introduce themselves and share their words of encouragement. Please don't ever hesitate. Please know, it's ok to say hi, to ask questions, to assure me that you are praying. I don't ever get tired of it. I feel blessed to know SO MANY PEOPLE are thinking of our girl and our family!
PLEASE PRAY:
For high blood counts
For clear scans
For a treatment that works
For peace, for Charlotte, for our family
For safe travels
For Eleanor to understand me being away
PRAISING GOD:
For our time at home
For no fevers
For all of the support at the Tx bbq
For friends and family
For a healthy appetite
For energy to play, sing, and dance
For each and every one of you!!
Jesus said, "Let the little children come to me, and do not hinder them, for the kingdom of heaven belongs to such as these." Matthew 19:14 

Jesus Loves the Little Children click this link to watch the sweetest video!!
"I give them eternal life, and they shall never perish; no one will snatch them out of my hand. My Father, who has given them to me, is greater than all; no one can snatch them out of my Father's hand. I and the Father are one."
‭‭John‬ ‭10:28-30‬ ‭NIV

‬
---