Our trip to NYC was planned for the morning of March 21st with an early arrival for an afternoon appointment. Well, if you watch the news I'm sure you heard about the big storm they had that day. Our flights were cancelled 24 hours before. We tried to fly out the night of the 20th and made it to the airport, only to find out it was also cancelled. We started looking at Thursday, nothing was available until Saturday. Fear and anxiety took over me, I was literally freaking out about what we would do. Well, my parents came to the rescue! They got us to the city first thing Thursday morning and we rushed to the hospital.
Charlotte received her 7th vaccine! In the past it has always been very painful with a large, hot welt afterwards. This shot, she worked herself up, she cried, started to struggle breathing, and coughed like crazy. After calming her down and getting the shot, she told me, "I didn't know it would just feel like a pinch. That wasn't so bad!" Then she wanted to go to the playroom to do some crafts.
Friday morning she had scans. We knew more than likely we wouldn't hear results until after the weekend. One thing we didn't expect to hear was that the doctors wanted to cancel Charlottes bone marrow biopsy and her port removal. The doctors felt that with her breathing issues, it would be more of a risk than a benefit. He was also concerned that the pulmonologist may need her port for treatment and blood draws.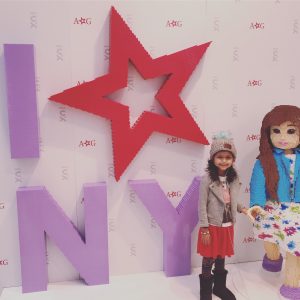 Friday around noon, we realized we were done! We could go home! Charlottes treat was a visit to the new American Girl Doll store. What a treat it was!
My mom surprised the girls with tickets to Frozen on Broadway Saturday afternoon. Such a GREAT show!! I asked Charlotte what her favorite part was and she said "the whole thing!"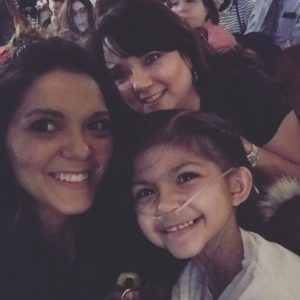 Sunday we returned to our own beds.
We have some exciting news and answered prayers!
1.) Charlottes scans look good, or stable according to the doctors. The spots we had been watching aren't able to be measured anymore!! She still has quite a few areas that need to be monitored and that we are believing are inactive, but we will take what we can get!!!
2.) Insurance finally approved Charlotte to be seen in Philadelphia by one of the top pulmonologists!
3.) The wait to get an appointment in Philadelphia was a few weeks out. One of Charlottes NPs in New York knows an NP in the pediatric pulmonology department and told her Charlotte needed to be seen ASAP! Some strings were pulled and we go to Philadelphia this week for an appointment on Thursday!!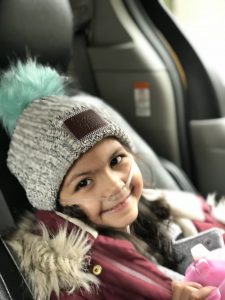 With lots of travel, emotion, and exhaustion the Lord has kept us. He has remained faithful!
Please pray for:
Safe flight to Philadelphia
Smooth transition with new doctors and hospital
Clarity for the medical team
Relief for Charlotte
That her body is able to destroy any cancer cells that may try to return
Charlottes miracle
Praising God for:
An easy last shot
Good scans
Insurance approval
A quick appointment date
All of you praying for us
Answered prayers
Charlottes miracle
"These things I have spoken to you, so that in Me you may have peace. In the world you have tribulation, but take courage; I have overcome the world."
‭‭John‬ ‭16:33‬ ‭NASB‬‬