Charlotte finished her 10th round of hu3f8 antibody/immunotherapy on Friday. Our sweet girl always amazes me with her pain tolerance. Monday and Wednesday, she received one pain rescue. Even though she was still hurting she didn't want anymore pain meds. Because of this she rebounded much quicker and was back to herself much earlier than usual.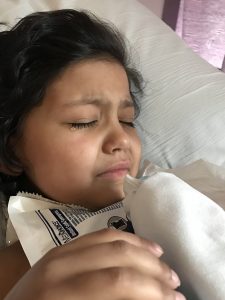 Friday, was a tougher day. She had 4 pain rescues and still was uncomfortable. Her blood pressure was high as well as her heart rate. During this treatment, Charlotte gets her blood pressure and temperature checked Saturday, Sunday, and Monday. Saturday her blood pressure was higher than normal and it took some time for it to go down. Sunday, it was very high. Although it is a common side effect, Charlotte NEVER has high blood pressure. The doctors wanted to admit her overnight to observe her. I pleaded that we give her some time and see if it would go down. After 4 hours, it did and we were able to go back to the Ronald Mcdonald house as long as we came to the hospital first thing Monday morning.
Monday morning came and I thought for sure her BP would be back to normal, it was not. We spent the day at clinic waiting for numbers to drop. Unfortunately, they never came down to where we expected and we had to extend our stay. It was uncertain how many days it may take for Charlotte to get to a safe condition to fly. Tuesday we headed back with lots of prayers and hope that she would be good to go. They checked, and she was good to go! The doctors cleared her for travel and we were able to plan our trip home!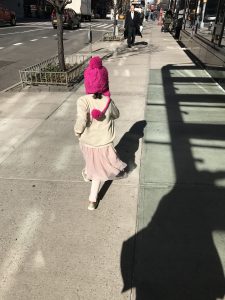 Through all of this, we were able to have some fun, thanks to Candlelighters NYC. Saturday we went to see the Pinkalicious show. It was a cute show that the girls and other children thoroughly enjoyed! After, we had dinner with our friends we hadn't seen in a while. On Sunday we had tickets for a magic show, unfortunately those plans got cancelled because of our hospital trip.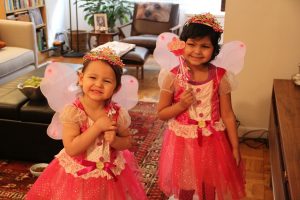 Because of the unexpected hypertension, Charlotte will not be getting an 11th round of treatment. She will scan and (God willing) move onto the vaccine trial.
This was not MY plan. I felt that because we were finally getting good results in scans, more treatment could clear her. Charlotte has never had the side effects many people worry about with antibody. It made perfect sense, to ME, that more treatment was the smart thing to do.
My:Me, I do not know.
I was reminded that HIS plan is perfect and that maybe this was a subtle slap in the face that our baby girl is okay. That HE knows what I do not.
Many have asked if I am okay with this new plan, I am. I am trusting that this is Gods plan for Charlotte.
Our posts have been spaced out due to the lack of hospital time. Our last break was 6 weeks and oh how wonderful it was to feel somewhat normal. When we are home, we just enjoy being home.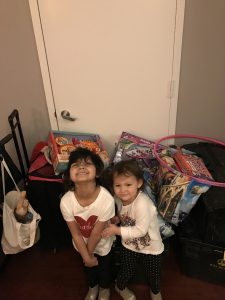 Please pray for
continuous joy for Charlotte and our family
a strong immune system
continued health
good vitals
the cancer to be completely matured
Charlotte's miracle
Praising God for
safe travels
protection from sickness through our travel
happy girls
answered prayers
minimal complications
a plan moving forward
Charlottes miracle
"Trust in the LORD forever, for the LORD, the LORD himself, is the Rock eternal."
‭‭Isaiah‬ ‭26:4‬ ‭NIV‬‬
"rejoicing in hope, patient in tribulation, continuing steadfastly in prayer;"
‭‭Romans‬ ‭12:12‬ ‭NKJV‬‬
"I will say of the Lord, He is my refuge and my fortress: my God; in him will I trust."
‭‭Psalms‬ ‭91:2‬ ‭KJV‬