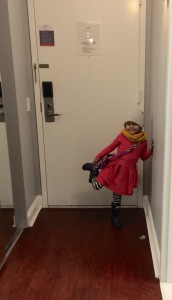 This week has been a long one! Wednesday, we started scans, meds, and injections. Charlotte needed a red blood and a platelet transfusion. The doctor came in Wednesday, before transfusions to say hello and that she was glad we made it safely. Transfusions went great with no problems, thank you for your prayers.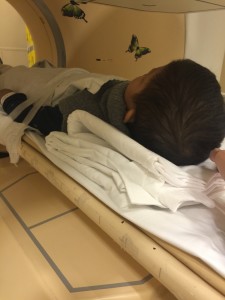 Thursday Charlotte had a 90 minute MIBG scan. This scan would let us know if the therapy worked. Our doctor is always pretty good at letting me know right away, even before getting the "official" reading. Well, I got that call. The CT showed growth in a few places and her MIBG scans were still lighting up. The treatment had no effect on her cancer. So many things ran through my head, but mostly my thoughts were "Now what?!" I knew there was a good chance the MIBG therapy wouldn't work, but I NEVER expected to hear there was growth. I felt crushed, like someone was squeezing me and it was impossible to breathe.
The doctor and I spoke for a while. What we could do, what I did not want to do, and what would be ahead. Because of the growth of the tumors near her spine, she ordered a spinal MRI. The soonest they could get Charlotte in was the 29th! I told them to schedule it without anesthesia and we would figure it out. I was worried because this MRI was an hour long. I can't even hold still that long! Miraculously, I got a call that there was a last minute cancellation and to be at the hospital at 7 am.
Bright and early we were there. Charlotte went back and I sat in the waiting room. Praying, researching, and noting on what to do next. I sent multiple emails out and reached for other opinions. Knowing the chemo they wanted to do and Charlotte's history with with one that is similar to Cisplatin (the poison that damaged her kidneys before) I was hesitant, VERY hesitant. After speaking with the doctor and other parents who have done the same combination, we have decided to do a lower dose of a combination known as ICE (Ifosfamide, Carboplatin, and Etoposide) this will go over 5 days and then they will do a stem cell rescue.
Because of the growth, they are wanting to be aggressive. After recovering from the rescue (giving her stem cells back that were previously collected) we will know the next plan.
Surgery, which was not possible before
Proton radiation to the tumor they are concerned about
NK cell trial
The tumor board will meet on Tuesday to discuss what should be done. Chemo will also start Tuesday morning and will run over 7-8 hours.
As of now we will be here through March, possibly until April. EVERY TIME we have come to New York I have over packed, except this time of course! I even forgot sneakers, seriously!!
This trip has not been a complete let down. We have met some amazing people that are going through the same thing. Charlotte has made friends and loves going to the playroom. Sunday we made a trip to the Bronx Zoo with one of our new friends, even though it was cold we saw many animals and had a great time!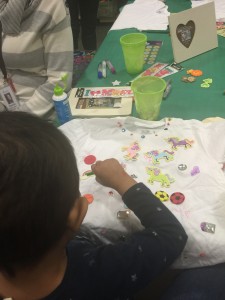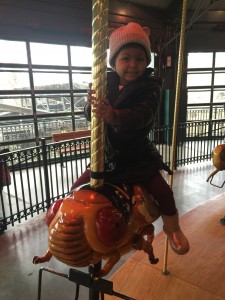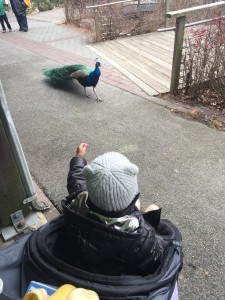 Please Pray:
Charlotte responds well to this chemo with minimal nausea
Her kidneys are protected and feel zero effects
The doctors reviewing her case and the decisions made
Peace for our family
Safe trip for Tyler and Eleanor on Thursday (we miss them soooo much)
Ultimately Charlotte's Miracle
Praising God For:
New Friends
Charlottes good spirits
Charlotte's health getting to New York (she was neutropenic and I was so nervous flying across the country)
God's hand on all of us
Even though this trip has been a hard one with the news received, our hope lives on! At this point we still have multiple options and with God we have unlimited.
I have my moments of weakness, my moments where the tears don't stop, but God has me, and He has our daughter. I have to rest in that. Without it, I know I wouldn't survive. I am grateful for your prayers and I beg you not to stop.
God's not done with Charlotte yet, so don't give up!!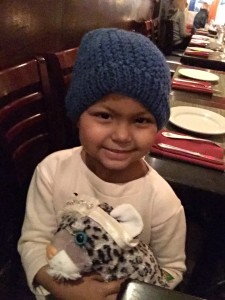 "Wait on the Lord: be of good courage, and he shall strengthen thine heart: wait, I say, on the Lord." Psalm 27:14
You can send her cards or letters at:
Charlotte York
405 E 73rd
New York NY 10021