As I write this, we are flying home from New York. The past few days have  been a whirlwind. We arrived Monday at 3:00 and rushed to a 4:15 appointment. Within 15 minutes of sitting down and talking to the doctor, we were informed that coverage for surgery and treatment was DENIED!! My heart sank, my face got hot, and I was sweating. How was this possible?? I followed what they asked and had MULTIPLE referrals from doctors and our oncologist. We explained to many people in insurance and finance that Oregon could no longer offer us treatment and our daughters case was time sensitive. We were still told it didn't matter and that we were still denied. Then we were told we were needed to be seen at St Charles in Redmond!! Redmond doesn't have an oncology department and definitely doesn't have a peds oncology. This response seemed so absurd to me!!! So many thoughts and feelings ran through me, then out of nowhere, "God is faithful" popped into my head. After that, I was okay. We asked to pay cash for
Charlotte's scan and blood draw  so we could see the cancer activity.
The rest of the day Monday and all day Tuesday, Tyler was on the phone. We have involved the government, since federal government is the cause of this dilemma. From congressmen in multiple states, to Oregon Senate and governor.
Charlotte had her PET scan Tuesday afternoon. Wednesday we went in to meet with the doctor and discuss the plan. The results of the scan were as we had feared. She has too much active cancer in her little body for surgery. Through all of this, was a hidden blessing. If they would've operated without a scan, they would've discovered the activity and it could've put Charlotte at more risk.
We now have a new plan. We are headed home and will start a low dose chemo on Monday in Portland. This will be for 5 days. Once her counts come back up, we will do another stem cell harvest, and then move on to MIBG therapy. Our NY doctor will be working with the doctor in Portland and we are hoping and praying insurance will be straightened out or we will figure out an alternative.
This was the first time we have ever been shown Charlotte's scans and it was heartbreaking to see how much cancer is in her sweet body.
Your continued prayers are needed and greatly appreciated. We will have a couple of days at home before we head to Portland.
Pray for
-Charlotte's miracle
-Approval through the insurance or another door to be opened
-Strength for our family
-For this new plan to make some head way on her cancer
-A clear view for all of those following Charlotte, to know that ultimately God is in control and he won't fail us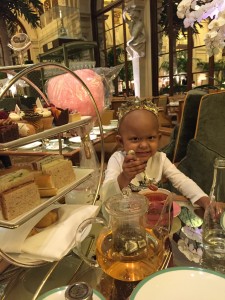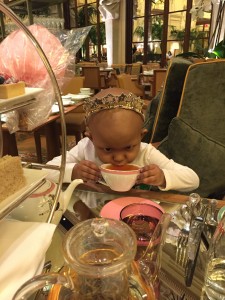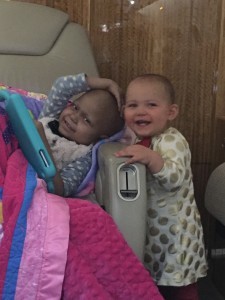 Regardless of the disappointment on our trip, there was joy too. We were able to have a tea party at The Plaza and Experience the crazy busy city as a family. We were able to spend time together and enjoy our children.
"The Lord is my rock, and my fortress, and my deliverer; my God, my strength, in whom I will trust; my buckler, and the horn of my salvation, and my high tower.
In my distress I called upon the Lord, and cried unto my God: he heard my voice out of his temple, and my cry came before him, even into his ears."
‭‭Psalms‬ ‭18:2, 6‬ ‭KJV‬‬