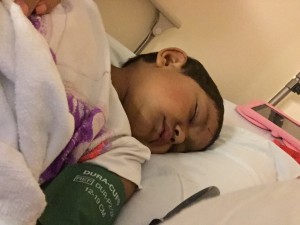 Charlotte finished her 4th round of antibody of Friday. As well as 24 radiation treatments to the problem areas in her last CT scan. She struggled with a lot of pain Friday and slept until midnight. When she woke, she wanted a pepperoni pizza so we walked down the street for a slice.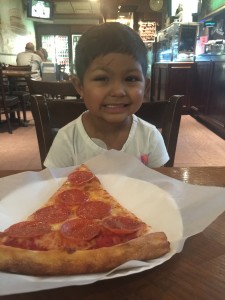 Today is the day we have been waiting for, the day we learn if this painful treatment is doing its job and ridding our sweet girl of cancer. We are currently at the hospital waiting for the first of 3 scans. This morning, Charlotte will be getting a brain and orbital MRI. As you know, she has 3 tumors in her head, not the brain but they routinely do this scan to make sure it isn't breaking the brain barrier or spreading. This scan is about an hour and a half.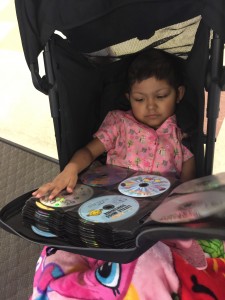 Then at noon they will do a CT of the chest, abdomen, and pelvis. The CT is only 15 mins and then two hours later she will receive an MIBG injection to get her ready for the MIBG scan tomorrow.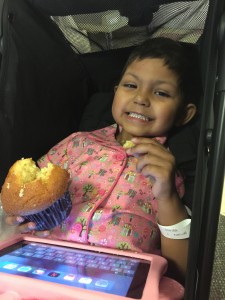 Charlottes MIBG scan will be done at 8 am. She will be doing all of her scans without sedation and this is the only one she hasn't done. We are told its much easier than the MRI because it's not as loud. It is also around an hour and a half.
At some point tomorrow, she will have another bone marrow biopsy, we will get the call today for the time.
A lot of anxiety leads up to scans, in the cancer world, we call it "scanxiety." It's tough. It's ideal to think positively and for the best results. It's what comes natural. But then as you wait and you start thinking, anything could happen. The simplest, smallest growth can crush you. It can turn your world upside down.
We have had a lot of bad news around us lately, it's heartbreaking. It's something no parent should EVER have to experience.
Our sweet friend Emily has gone home to Jesus. She was able to enjoy her 3rd birthday not long ago. Please pray for her family
Please pray for:
Good scan results, even stable are considered "good"
Calm nerves during scans
Minimal pain with the biopsy
Little anxiety when she goes under for the biopsy (she does NOT like to be put to sleep)
Peace for Emily's family as they mourn their baby
Pray for RJ, he was sent home to be comfortable with his family
Charlotte's miracle
Thanking God for:
Charlotte's smiles and laughs
Getting us this far, as I know tomorrow isn't promised
our amazing support system
answered prayers
a break to head home!!
"And the God of all grace, who called you to his eternal glory in Christ, after you have suffered a little while, will himself restore you and make you strong, firm and steadfast."
‭‭1 Peter‬ ‭5:10‬ ‭NIV‬‬
"Ah Lord God! behold, thou hast made the heaven and the earth by thy great power and stretched out arm, and there is nothing too hard for thee:"
‭‭Jeremiah‬ ‭32:17‬ ‭KJV