Charlotte has gotten through the first three vaccine shots. She has had to be in NYC each Friday since March 31st.
Although she is used to shots from receiving 10+ monthly, this shot is a thicker and larger amount. It has been described by older children as being similar to the way hot bacon grease feels.
Many have asked about the vaccine. This is not your typical "vaccine." They are not injecting the cancer into her body. They are injecting components similar to the antibody she has recently received that has given her better results. Here is the link for those who would like to read up on this trial. Bivalent Vaccine Trial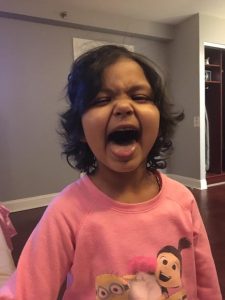 Another question many have asked is if she is actually "clear." While we don't take the news "no evidence of active disease" lightly, We REJOICE with this news. Unfortunately she is not considered NED (no evidence of disease) and there is a chance we will never see clear scans. To briefly describe this to you it means, if we took Charlotte to a hospital tomorrow, one that did not know her history, they would want to start high dose chemo, immediately. Her scans still don't look good. We have been fortunate enough to take her to one of the BEST hospitals for treating Neuroblastoma and are trusting the doctors opinion that her disease is matured. Her bone marrow results coming back clear, is huge! At diagnosis her marrow was 100% infiltrated with disease.
One of my thoughts and prayers has been that Charlottes disease is completely dead and her testimony, as a child and adult will be to share God's mercy. Part of her story will be that she STILL has 6 tumors in her body along with an unknown number of soft tissue spots. That she will lead others with her faith and miracle to our Lord.
Tyler and I are ecstatic to be able to have a semi normal life. We thank God and continue to trust he is healing our baby girl daily. With that being said, we know there is a chance the fight continues. This vaccine trial she is on, will go over the next year. During this she will continue to have tests, scans, and blood draws. They will monitor her and keep a close eye on her cancer.
Charlotte is doing wonderfully! We celebrated her 5th birthday with a trip to Great Wolf Lodge in Grapevine Tx. She absolutely LOVED it! It was the best feeling to be able to watch her act like a 5 year old.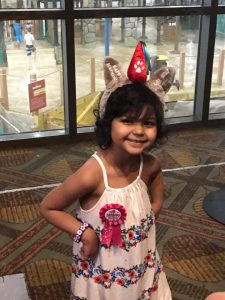 Please don't stop praying for Charlotte.
Praising God:
For a happy girl
His continued healing
Doctors and their continued effort to find a cure
Family time
Charlotte's miracle
Please Pray for:
Continued healing
Clear answers
Minimal reactions
Health
Charlotte's miracle
"Mine eyes are ever toward the Lord; for He shall pluck my feet out of the net." Psalm 25:15