It has been way too long since I have posted or updated! Home has been wonderful and it's been our longest break since diagnosis in May 2015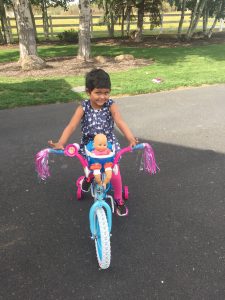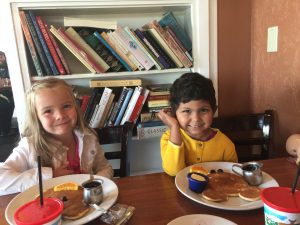 We have had beautiful weather, lots of outdoor time with fresh clean air! Charlotte is doing GREAT! She is full of energy, gaining strength everyday, and learning. She received a bike and has been learning to ride. She struggles at times with the pedals but everyday she gets a little stronger and rides a little longer. We have also been practicing stair climbs as Physical Therapy suggested. She is so proud of herself for the progress she has made so far and I'm even prouder!!
This past weekend we were able to take a quick, non medical related trip down south to Oklahoma to visit family. It was nice and relaxing. We visited the pumpkin patch and they had a butterfly tent set up. Charlotte LOVED it!! These beautiful large Monarchs would just land on you.
Charlotte was also able to meet the Bixby High School cheerleaders. Bixby high school is supporting pediatric cancer by raising funds with Whip Pediatric Cancer's heart of gold program. If you are interested, please consider! Not only does it spread awareness and help take action, its free to order!!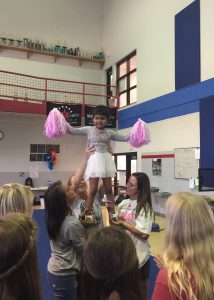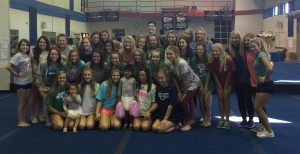 On this trip home, Charlotte was tested and fitted for hearing aids. This loss is due to side effects from treatment. She can not hear high frequency sounds. I believe this is one of the reasons it's often hard to understand some of what she says. She doesn't love them, but she knows she hears better and clearer with them. We are taking it a day at a time and hoping she gets used to keeping them in all day.
September is Childhood Cancer Awareness month. Not many know that. I have been facing a personal battle with the frustration of our local media and how NONE of the papers or news stations have shared ANYTHING about it. The fact that EVERY childhood cancer receives 3.8 % of federal funding, that children are dying daily due to lack of treatment, that our children are receiving medicines created for adults!! I often have to remind myself that although central Oregon may care more about a missing animal MANY other cities and states are stepping up, going gold, and being a voice for our children. I am so grateful for the support and efforts made to help our kids in the fight for their life.
We will head back to NYC on Sunday for Charlotte's 6th round of hu3f8 antibody treatment, the following week she will scan to make sure we are still moving in the right direction. During the week of treatment, they have scheduled to have her Hickman Catheter replaced with a port. Charlotte has had her original line since diagnosis and has grown almost 4 inches since then!! We decided to give her the option of having another Hickman or a port. The benefits of a port outweigh those of a hickman but we felt like she has been violated enough, this is her decision. She has decided a port is what she wants. She will be able to swim, take real baths, and play in the water. She won't have to play as carefully since her "tubies" will no longer be in the way. I am beyond excited and relieved that I won't have to constantly worry about it getting wet or infected, that we will no longer have to do dressing changes!!! It will just be another step into normalcy.
Once scan results come back, if they are still showing positive results, they will start spacing treatment every 6-8 weeks! This is exciting but is also very nerve wrecking for me. Is she ready to have such a gap in treatment? Will it grow with so much time? I have to trust the doctors opinion, but ultimately what the Lord lays before us. I have to control the anxiety with prayer, breathing, music and hot tea 🙂
Thank you all for continuing this journey with us!! I absolutely LOVE when people I have never met come up to me and tell me they have been praying for Charlotte and they keep up with her here! It truly is a wonderful feeling of love and support.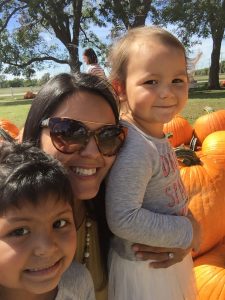 Praising God for:
time at home
family time
lovely weather
a much needed break
His unending love
Please pray for
a safe flight to NYC
our health as we are exposed to so many things on the long flight
a productive easy week of treatment
clear scans
a surgery without complication
Charlotte's miracle
"I will say of the Lord. "He is my refuge and my fortress, my God, in whom I trust." Psalm 91:2
"In the same way, the Spirit helps us in our weakness. We do not know what we ought to pray for, but the Spirit himself intercedes for us through wordless groans." Romans 8:26