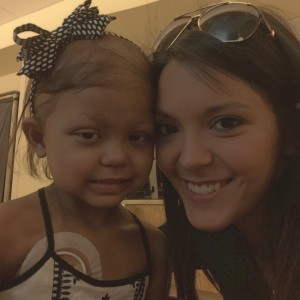 Charlotte was discharged in the early evening last Friday. It was so nice to be home and sleep in our own beds. While I was so excited to be home, I was also nervous about not having the daily blood draws to know how Charlotte's kidneys were working.
They finally came up with a TPN recipe that is keeping her electrolytes stable. That was one of the factors determining our hospital stay. I have to admit, the TPN has made a world of difference!! Even though Charlotte was eating, it was nothing substantial or nutritious and she was skin and bones. I hate that phrase because growing up, I was referred to that way often. But she LITERALLY was turning in to skin and bones. She is slowly gaining more meat and is wanting to be more active, PRAISE the Lord!!!
Upon getting home, Charlotte had BIG plans to visit friends and go places. With school starting and the colder weather coming in, so are the sicknesses. I want so bad for her to be able to play and do the things we used to, but I know right now, it isn't possible. Tyler and I also have to be very careful with being exposed to illness. I ask each of you that may be around us, to be mindful of that. If we get sick, we will not be able to be near Charlotte. I can't imagine how much harder this fight would be without us beside her.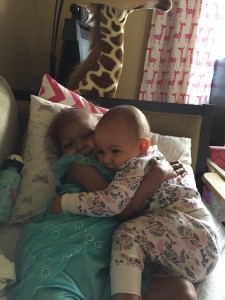 Charlotte's appetite is nonexistent. She may have a couple bites of string cheese or a berry and beet popsicle but that is it. Once a day, if that. I have begged and pleaded with her to eat and her response is "If I eat food I will throw up mom." She is still being affected by the last chemo from over 3 weeks ago, even with all of the nausea meds.
Through the miserable nausea, Charlotte is in good spirits and constantly cracking jokes. She wants to go outside almost daily and has had some extremely precious moments with her little sister Eleanor. Every day her fighter spirit shines through and it's so encouraging. Knowing how hard adults often handle a lesser treatment, my baby girl can still laugh and make those around her laugh. The other day I was giving her some medicine, I accidentally spilled some on her and she said, "Come on mom, get it together!" My words are already coming out of her mouth!! Lol
Surgery has been scheduled for this Monday morning. They plan on resecting the main, larger tumor, removing her left adrenal gland, where it's located. The estimated time will be 6-8 hours. UPDATE*** Surgery has been postponed due to low blood counts
Pray for peace for me, I have a feeling this will be one of the longest days of my life!
Pray for the surgeon, doctors, nurses, anesthesiologists and anyone else involved, may God guide them
Pray for strength for Charlotte, the incision will be large and she struggles with small wounds.
Pray, pray for an appetite, for health, and weight gain.
Please pray for our family, that through this hard time, we are strengthened and are able to draw closer to each other and to God.
Ultimately, I believe this is in Gods hands. I trust that He has already healed our baby girl and has already shown us so many blessings. We are not alone, and while He is allowing this to happen, He did not "make" this happen. I remind all those reading, because it can often be forgotten. Charlotte's experience has touched so many and so many of you have touched my whole family! Thank you from the bottom of our hearts!!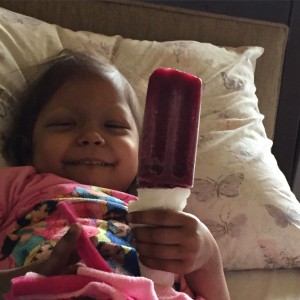 "For ye have need of patience, that, after ye have done the will of God, ye might receive the promise."
‭‭Hebrews‬ ‭10:36‬ ‭KJV‬‬