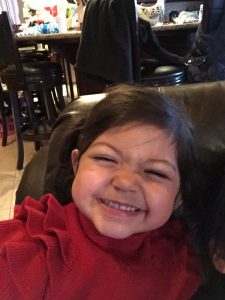 I can't believe two months has passed us since you have been gone. It doesn't get easier and I will walk around with a hole in my heart until we are together again.
Our family has managed to get by day to day, some harder than others. We recently spent 3 weeks in Oregon visiting friends and family while Tyler worked. What a feat that trip was for me.
When we took off from Tulsa, I cried. It was the first time (other than another child's funeral) that I had flown without Charlotte. I cried when we landed in Redmond. I cried as we drove into Bend. I broke down in the Target parking lot. It was my first time to be in Oregon, without my sweet girl. So many memories came flooding in. And even though there were a lot of good ones, my heart hurt, my breath gasped as I tried to deal without her. Charlotte lived 5 years of her life there. Before she turned 3, we were constantly on the go and many places remind me of her. I avoided them, not because I don't love the times we had, but because of the heartache and breakdown I would feel without her.
Our family made new memories. There were so many new places to visit and sights to see! We tried different restaurants, went to the lake, the river, swimming, walking, listened to live music, saw dear friends and so much more.
Right after that trip, we were able to go on a cruise with my mom. The girls LOVE the ocean. It was a much needed trip. But, again, the ache of missing my oldest remained. Charlotte loved the beach. She had a video of the beach that she would watch to calm her nerves. She was watching this video when she took her last breaths. I found myself multiple times wishing we could have taken her to the beach, thinking how much she would have loved the cruise and the experiences we had. Then I remembered, the beaches Charlotte sees now, are ones we could only dream of, they are perfect! I have no doubt that she is playing in them daily.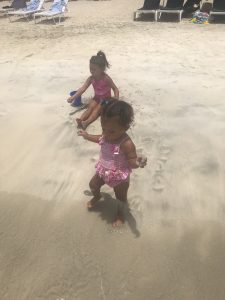 Eleanor just had her 4th birthday in July. She has been asking about Charlotte. Lately she has asked if we can go to heaven to pick her up. I am still trying to explain exactly where heaven is. That we can not "pick Charlotte up" but one day, when we die and go to heaven we will see her again. We have a large picture in our kitchen. The other morning I walked in on Eleanor sitting in a chair across from it, talking to the picture. It was the sweetest, most heartbreaking thing. Hadley, only being one, points to her pictures. I try to say Charlottes name often, around her.
Most recently, in the news, there is an Orca whale who lost her calf. She carried her dead child for 17 days! Her family and pod, fished for her and tried to help her. It reminds me of what many did for me. The food that was a constant in our home to remind me to eat, the words, hugs, prayers, tears, it was all so relatable to this mourning mama. Oh how it hurts.
I miss Charlottes smile, her laugh, her jokes, her texts, her snaps, her singing, her dancing, her kind heart, her thoughtfulness, her art, her letters, her hugs, her kisses, her I Love You. I miss her.
I can not wait to be with her again.
"I waited patiently for the LORD; And He inclined to me, And heard my cry. He also brought me up out of a horrible pit, Out of the miry clay, And set my feet upon a rock, And established my steps."
‭‭Psalms‬ ‭40:1-2‬ ‭NKJV‬‬
"The LORD is near to those who have a broken heart, And saves such as have a contrite spirit."
‭‭Psalms‬ ‭34:18‬ ‭NKJV‬‬