It's been two weeks since you left us. When I sit in the living room, I can still hear you yell "mommy!" Only now I know not to jump up and rush to your room. Your pictures are every where and most days I wish i could just hug you once more. I miss you. 
Oh Charlotte you made such an impact on this life, not only to your family, but to the world. Your legacy will continue and your story will be told. 
I will continue to support other families who have to go through what we did. 
To those who were not able to make it to Charlottes service. It was perfect. It was just like Charlotte and those who spoke gave accurate descriptions of our precious girl. I will upload the videos to a separate post for those who were not able to see it from Facebook. 
Thank you for your support. Your prayers, the cards full of kind words, the gifts, the food, the flowers, the donations to help fund research. It all means the world. 
Many have asked how I am so strong. Some have shown concern because I'm not a complete mess. I cry, everyday. I don't sleep at night. My stomach has been in knots for two weeks now. BUT I do not let that take over me. I have two other daughters, that also need their mommy. Who also miss their sister. 
I still have hope. Hope that one day soon, I will get my hug from Charlotte. Hope that Charlottes lungs are NEW and she is doing everything she dreamed of. She is no longer sitting to the side watching everyone, wishing she could run and play, SHE IS! 
Many people told me they would take her pain and suffering away if they could. Well, you kind of did. Now we hurt and suffer without her, BUT she does not. She is no longer suffering.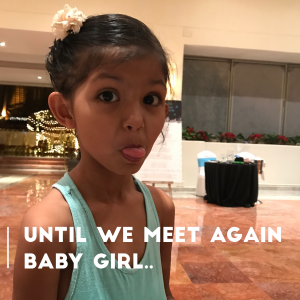 "Let us therefore come boldly to the throne of grace, that we may obtain mercy and find grace to help in time of need."
Hebrews 4:16 NKJV
"Now may the God of hope fill you with all joy and peace in believing, that you may abound in hope by the power of the Holy Spirit."
Romans 15:13 NKJV
"But I will hope continually, And will praise You yet more and more. My mouth shall tell of Your righteousness And Your salvation all the day, For I do not know their limits. I will go in the strength of the Lord GOD; I will make mention of Your righteousness, of Yours only."
Psalms 71:14-16 NKJV